Friday, March 27, 2009
Did you ever read Ezekiel 16? Its a very interesting chapter because it explains what the sin of Sodom really was.

Oddly enough, according to the Bible, the sin of Sodom was not homosexuality.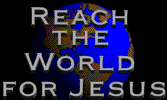 Ezekiel16:24
"You have built also for yourself a vaulted chamber
(brothel)
and have made a high place [of idol worship] in every street." - Ezekiel 16:24, - The Amplified Version
"That thou didst also build thee a common stew, and madest thee
a brothel house
in every street." - Douay-Rheims
"That thou didst build thee
a brothel,
- and didst make thee a height in every broadway:" - Rotherham's Emphasized Bible
"that thou didst also build unto thee
a place of debauchery,
and didst make thee a high place in every street:" - Darby Translation
"thou hast buylded thy stewes and
brodel houses
in euery place: yee at the heade of euery strete" - Miles Coverdale Bible, 1535
"And thou bildidist to thee
a bordel hous,
and madist to thee a place of hordom in alle stretis." - Wycliffe Bible, 1395
Ezekiel 16:24, 31, 39 - the Hebrew word, gab, carries the meaning of
"brothel house,"
a place where harlots prostituted themselves, according to Gesenius's Lexicon.
God's prophet Ezekiel, under inspiration, links
the brothel house
to worship of false gods.
This is important because of controversy over the meaning of Genesis 19 and Leviticus 18:22 and 20:13.
Some Christians believe Genesis 19 and Leviticus 18:22 and 20:13 proclaim God's wrath against all homosexuals.
In my opinion, the more thoughtful and scriptural view is that Leviticus 18:22 and 20:13 only prohibit male same sex activity in worship of the Canaanite fertility goddess rather than being a universal prohibition of gay and lesbian partnerships.
Ezekiel sheds light on the issue by pointing out that Israelites who forsook worship of the true God combined their false worship with sexual activity in brothel houses.
That fits with the historical understanding that Leviticus 18:22 and 20:13 refer to
ancient shrine prostitution, not homosexual partnerships
which are committed, faithful, non-cultic.