Sunday, March 15, 2009
The tinfoil hat anti-gay crowd loves to wrest scripture out of context and then misapply it to condemn gays and lesbians.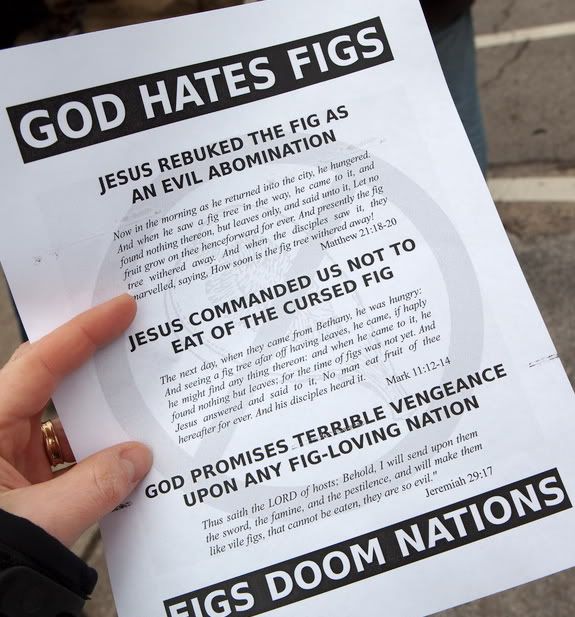 Fred Phelps and his odd-lot congregation get much of the publicity for doing this but many other anti-gay folk use the same flaky approach when it comes to scriptures alleged to prohibit same sex partnerships.

God hates fags is the rallying cry of some nutcase Christians.

So the pic is an interesting twist on that theme, God Hates Figs.

Based on Matthew 21:18-20, Mark 11:12-14 and Jeremiah 29:17, one could argue with much more scriptural authority and more in context (than the anti-gay crowd), that God hates figs.

Hat tip to Dan Savage and Box Turtle Bulletin.