Wednesday, December 1, 2010
1. Ask your cable company to lower your bill by applying a special offer to you for the next six months or a year. If you have Internet service or phone service via cable, ask them to discount that too.
I save about $30 a month just by asking the cable company to lower my bill by applying special offers.
2. Switch your cell phone service to one of the Walmart type specials where you get talk, text and Internet unlimited for $45 a month. Why pay two to five times that much?
3. Clean out your closets and sell the stuff you don't use on your local Craigslist. There's no fee to sell on Craigslist and you can post pictures of your stuff. People will come over and buy it and you've got walking around money.
4. Sell your stuff on eBay. You'll pay a fee for each item you sell on eBay and it takes some time and organization but thousands of people make a full-time living on eBay. I used to sell on eBay but if I want to sell something now, I use Craigslist. Its a free no hassle way to sell stuff I no longer need.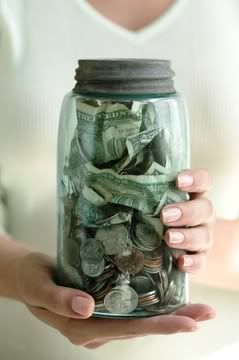 5. Dumpster dive behind apartment complexes or explore for treasure ahead of the garbage trucks. People throw out lamps, dressers, bicycles, small appliances, computers, computer monitors and all kinds of other treasure.
If you get there ahead of the garbage truck its yours for free! Be sure not to leave a mess. Take your treasures to the flea market each weekend or sell them on Craigslist.
6. Buy stuff at yard sales and resell it on Craigslist, eBay or in your local Penny Saver newspaper or at your local weekend flea market.
7. Get paid to donate blood or plasma. People who donate twice a week usually earn at least $35 per week for their donations.
Merry Christmas!