Sunday, October 25, 2009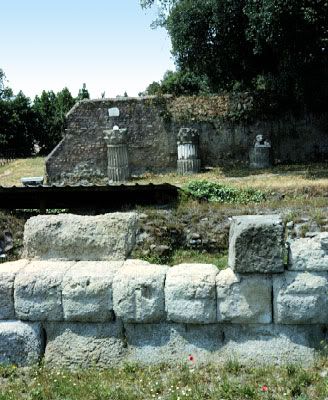 Ruins of Cybele's temple in Rome
The honest answer to your question is that two men loving each other and partnering for life or two women loving each other and partnering for life is vastly different from people in the Bible, often heterosexual, using sex to worship the fertility goddess.
The Bible has much to say about fornication. We are warned against fornication in 1 Thessalonians 4:1-6 and 1 Corinthians 7:1-9.
But we do not conclude from the warnings against fornication that all heterosexual sex is wrong.
The Bible tells us:
"Marriage is honorable in all and the bed undefiled: but whoremongers and adulterers God will judge." Hebrews 13:5
God clearly puts a loving, faithful, committed marriage partnership in a class apart from the fornicating lifestyle of whoremongers and adulterers...
Read the rest of the article here.